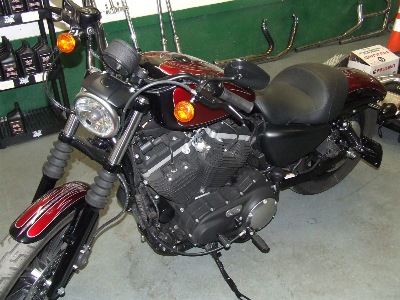 April Specials,

Here at Open Road Cycles Need a Part time certified Harley/Atv ect mechanic. You must have own tools and a certification. You can drop off resume on Thursdays. Please no phones calls to the business about this ad for mechanic.

Avon and Dunlap tires on sale.

Closed on Sun.

Summer is coming for riding time. When the sun will be shining. I know Yes it does happen.HAHA
Schedule a Full service now.


Have used quad tires and rims $60.00 each for rim and tire also paddle tires to.

Don't forget have gift certificate for up coming holdays.

Need your bike detailed bring it on in. $100.00 for standard and Baggers $150.00. Make them dust free for rideing.

New ATV max oil in stock and coolant

As allways lien and notary services available too.

Stop on in and let us help with your Harley and Quad needs.